Fel rhan o parallel.cymru cyhoeddi eitemau o'r Wladfa, dyma'r newyddion yr haf o Ysgol y Cwm yn Trevlin, gan gynnwys waith adeiladau, yr eisteddfod Trevelin a chyrhaeddwr newydd…
As part of parallel.cymru publishing items from Patagonia, here is this summer's news from Ysgol y Cwm in Trevelin, including building work, the Trevelin eisteddfod and a new arrival…
| | | |
| --- | --- | --- |
| Las vacaciones de invierno llegaron después de otra temporada ocupada en Ysgol Y Cwm, con dos semanas de vacaciones para recargar las pilas y relajarse con un poco de sky y cabalgatas en las lomas de los alrededores de Cwm Hyfryd. | Mae gwyliau'r gaeaf wedi cyrraedd ar ôl tymor prysur arall yn Ysgol y Cwm, gyda phythefnos o wyliau i ymadfer ac ymlacio gydag ychydig o sgïo neu farchogaeth yn y bryniau o'n cwmpas ni fan hyn yng Nghwm Hyfryd. | The winter holidays are upon us after another busy term at Ysgol y Cwm, bringing with them a chance to recharge the batteries, perhaps with a little skiing or horse riding in the snowy hills around Cwm Hyfryd! |
| Celebramos el Eisteddfod de Trevelin nuevamente en abril en la escuela de los Rifleros, y fue muy exitoso para Ysgol Y Cwm. Los niños compitieron en varias categorías, como por ejemplo: solistas en canto, canto coral, dúos, recitaciones, bandas de música, danza tradicional galesa, así como dibujo, pintura, diseño, no hay suficiente lugar para los certificados! | Cynhaliwyd eisteddfod Trevelin eleni nôl ym mis Ebrill yn Ysgol y Rifleros, ac roedd o'n un llwyddiannus dros ben i Ysgol y Cwm. Bu'r plant yn cystadlu mewn sawl categori, gan gynnwys canu unigol, canu mewn côr, parti deulais, adrodd, grŵp offerynnol a dawnsio gwerin, ynghyd a dylunio, paentio, arlunio a llenyddiaeth – mae prin digon o le i arddangos yr holl dystysgrifau! | The Trevelin eisteddfod was held back in April in the Rifleros' School, and it was a particularly successful one for Ysgol y Cwm. The children competed in several categories, including singing solo, in a duet and in a choir, reciting poetry, instrumental groups, folk dancing, as well as drawing, painting and literature. There is hardly enough space on the classroom walls to display all the certificates! |
| Todos los años el 29 de abril celebramos el día del animal en Argentina. Este año vino un amiguito peludo a saludarnos en la escuela – Pepito el perro, vino con su dueño, María la veterinaria, para enseñarles a los chicos como deberían cuidar a sus mascotas. | Bob blwyddyn, ar y 29ain o Ebrill, rydym yn dathlu Diwrnod yr Anifail yn yr Ariannin. Eleni, daeth ymwelydd bach blewog i ddweud helo wrthym yma yn yr Ysgol – Pepito y ci, a ddaeth gyda'i berchennog, Maria y milfeddyg, i ddysgu'r disgyblion am sut i ofalu am anifeiliaid anwes. | Each year, on the 29th of April, Argentina celebrates its Day of the Animal. This year, Ysgol y Cwm welcomed a very special and very furry little visitor – Pepito the dog, who came along to teach us a little about taking care of our pets, along with his owner, Maria the vet. |
| También festejamos otras fechas importantes para la historia argentina durante el otoño, por ejemplo, la Revolución de Mayo, cuando Argentina comenzó su viaje a la independencia en 1810, también el Dia de la Independencia el 9 de julio, también el Dia de la Bandera 20 de julio recordando a Manuel Belgrano, su creador. Para los que participan en las fechas, dichos eventos son inolvidables. Fue muy divertido con actuaciones de danzas y cantos. | Buon ni hefyd yn dathlu llu o ddiwrnodau pwysig eraill yn hanes yr Ariannin yn ystod tymor yr hydref, gan gynnwys Diwrnod Chwyldro Mai (25ain o Fai) pan gychwynnodd yr Ariannin ar ei thaith tuag at annibyniaeth yn 1810, a Diwrnod Annibyniaeth (9fed o Orffennaf), pan gyhoeddwyd annibyniaeth o Sbaen yn 1816. Buon ni hefyd yn dathlu Diwrnod y Faner ar yr 20fed o Fehefin, i gofio am greawdwr y faner, Manuel Belgrano. Mae'r achlysuron hyn wastad yn ddiwrnodau i'w cofio ac eleni cawsom hwyl anferthol gyda pherfformiadau a llawer o ganu a dawnsio! | We also celebrated several other important days in Argentina's history during the autumn, including May Revolution (25th of May), when Argentina began its path to independence in 1810; Independence Day (9th of July), when Argentina declared itself independent from Spain in 1816; and Flag Day (20th of June) in memory of Manuel Belgrano, creator of the Argentine flag. These events are always fun and memorable occasions at Ysgol y Cwm, with lots of singing, dancing and performances by the staff and the children! |
| Por supuesto que lo especial de la escuela es que los niños también aprenden de la cultura y tradiciones galesas, además de las argentinas. Disfrutaron de la triste historia de la Princesa Gwenllïan, la fecha cuando se recuerda a esta princesa es el 12 junio. Las maestras hicieron una gran actuación y los niños se vistieron con trajes de la época. | Wrth gwrs, beth sydd yn arbennig am Ysgol y Cwm yw bod y plant i gyd yn cael dysgu am holl hanes, draddodiadau ac arferion Cymru, yn ogystal â rhai'r Ariannin. Roedd y plant wedi ymgolli'n llwyr yn stori'r dywysoges Gwenllïan ar Ddiwrnod Gwenllïan ar y 12fed o Fehefin. Roedd yr athrawon wedi rhoi perfformiad bendigedig, a'r plant i gyd wedi gwisgo mewn dillad o'r cyfnod! | Of course, what makes Ysgol y Cwm so special is that the children get to learn all about Wales' history and traditions, as well as those of Argentina. The children were captivated by the story of Princess Gwenllian when we celebrated Diwrnod Gwenllian on the 12th of June – the teachers put on a show to remember, and the children all came dressed in medieval costumes! |
| Luego de escuchar el mensaje de paz del Urdd en mayo, Ysgol Y Cwm tuvo la idea de filmar su propio mensaje de paz. Este video, y otros acompañados de algunas fotos se podrán encontrar en la página principal de Ysgol Y Cwm. | Yn dilyn Neges Heddwch yr Urdd eleni, a gyhoeddwyd nôl ym mis Mai, fe ffilmiodd y disgyblion eu neges fach eu hunain – mae'r fideo, ynghyd a llawer o fideos a lluniau eraill o'r disgyblion – i'w weld ar dudalen Facebook yr ysgol. | Following the Urdd's Neges Heddwch (Message of Peace) broadcast back in May of this year, the pupils put together their own little video message – this, along with several other short videos and photos – can be viewed on our Facebook page. |
| A la escuela le gustaría dar las gracias a todos aquellos y aquellas que colaboraron, con la recaudación de dinero para la afinación del piano, especialmente a Dwyryd Williams, Susan Alison Adams, John y Ireen Evans, que han estado muy ocupados en juntar dinero haciendo eventos y/o actividades a beneficio. El piano esta como nuevo y lo usamos todos los días. | Hoffai'r ysgol ddiolch i bawb a gyfrannodd at gronfa piano'r Ysgol, yn enwedig Dwyryd Williams, Susan Alison Adams a John ac Ireen Evans, sydd wedi bod yn weithgar iawn yn casglu arian i'r gronfa gyda gwahanol achlysuron a gweithgareddau. Mae'r piano nawr fel newydd, ac yn cael ei ddefnyddio'n ddyddiol! | The school would like to thank all of those involved with raising money for the school piano fund, especially Dwyryd Williams, Susan Alison Adams and John and Ireen Evans, who have been busy organising events and activities for the benefit of the school. The piano is now up and running, is as good as new and is played on a daily basis! |
| Las construcciones van muy lentas por el frio del invierno, el techo fue colocado en la parte nueva de la escuela y la escuela parece gigante, las ventanas también fueron colocadas, en un futuro cercano se logrará empezar a terminar de construir las aulas. Además de las construcciones de la parte nueva de la escuela, ya fueron colocados los baños y duchas de la parte presente. El trabajo que llevamos a cabo depende del dinero de las donaciones de nuestros amigos en gales; por ello les damos las gracias desde nuestros corazones para todos los que contactaron y contribuyeron con esta causa. Si usted desea ayudar con nuestra escuela, los detalles podrá encontrarlos en la web (http://ysgolycwm.com/rhoi---donar---donate.html). | Er bod y gwaith adeiladau wedi arafu ychydig dros y gaeaf, mae'r to bellach wedi cael ei osod ar yr adeilad newydd, ac mae'r ysgol yn edrych yn anferth! Mae'r ffenestri hefyd wedi eu gosod, a chyn hir bydd y gwaith yn cychwyn ar gwblhau'r dosbarthiadau. Yn ogystal â'r adeilad newydd, mae toiledau a chawodydd wedi cael eu gosod yn yr ysgol bresennol. Mae'r gwaith adeiladu yma'n ddibynnol ar godi arian, ac mae rhoddion gan ein cyfeillion o Gymru yn hanfodol – felly diolch o galon unwaith yn rhagor i bawb sydd wedi cysylltu a chyfrannu. Os hoffech chi ein cynorthwyo, ceir manylion ar sut i wneud ar ein gwefan (http://ysgolycwm.com/rhoi---donar---donate.html). | Though the building work on the school has slowed a little over the winter months, a roof has now been placed on the new building and the school looks enormous! The windows have also been put in place, and all that remains is to finish off the interior of the classrooms and the headteacher's office. The school toilets and showers have also been completed in the current building. All of this work is dependent of fundraising, and donations from our friends in Wales and beyond are essential – so a heartfelt thank you to everyone who's been in touch and donated. For more information on how you can help Ysgol y Cwm, please visit our website (http://ysgolycwm.com/rhoi---donar---donate.html). |
| Algunas personas de nuestro personal se tomaron un tiempo fuera de la escuela en este momento. La directora del nivel inicial Erica, se encuentra en una estadía de seis meses en gales para estudiar el idioma y la cultura galesa, ella está teniendo un tiempo maravilloso. Su esposo Alejandro está viajando alrededor de gales cantando, vayan a verlos si tienen la oportunidad. En el Eisteddfod Nacional de gales que se encuentra en Caerdydd, encontrarán el estan de Cymdeithas Cymru- Ariannin donde podrán aprender más sobre la escuela y la Patagonia. | Mae ambell i aelod o staff yn cael amser i ffwrdd o'r Ysgol ar hyn y bryd. Mae prifathrawes yr ysgol gynradd, Erica, yn treulio 6 mis yng Nghymru yn ymdrochi yn ei hiaith a'i diwylliant, ac yn cael amser gwerth chweil! Mae ei gwr, Alejandro, yn teithio o gwmpas Cymru'n canu – ewch i'w weld os cewch gyfle! Bydd cyfle hefyd i ddysgu mwy am Ysgol y Cwm, a phopeth i'w wneud a'r Wladfa, yn stondin Cymdeithas Cymru-Ariannin drwy gydol yr Eisteddfod Genedlaethol yng Nghaerdydd eleni. | The school is currently without two members of staff. Erica, head of the kindergarten, is currently spending 6 months in Wales, immersing in the culture and the language, and having a wonderful time! Her husband, the singer-songwriter Alejandro Jones, is touring Wales with his guitar – definitely worth a listen if he's in your area! You can also learn more about Ysgol y Cwm, and y Wladfa in general, by visiting Cymdeithas Cymru- Ariannin's stand at the National Eisteddfod in Cardiff during the first week of August. |
| Otra de las personas que se encuentra fuera en este momento es la profesora Nia que se encuentra en maternidad, luego del nacimiento de Celyn Mai. Felicitaciones y le damos la bienvenida a Celyn. | Un arall sydd wedi cymryd amser i ffwrdd yw Seño Nia, sydd ar gyfnod mamolaeth yn dilyn genedigaeth Celyn Mai – llongyfarchiadau mawr iawn, a chroeso i Celyn fach! | Another one taking time off is Seño Nia, who is currently on maternity leave having just given birth to Celyn Mai – hearty congratulations and welcome little Celyn! |
| Esperamos que vuelvan pronto a la escuela. | Dyn ni'n edrych ymlaen at groesawu'r ddwy ohonoch nôl cyn bo hir. | We look forward to welcoming Nia and Erica back soon. |
| Estas son las noticias más recientes de Ysgol Y Cwm. Acuérdense de seguirnos en: Facebook, Twitter y en nuestra página principal www.ysgolycwm.com para ver todas las noticias recientes. Nos veremos otra vez en tres meses luego del verano. | A dyna'r diweddaraf o Ysgol y Cwm. Cofiwch ddilyn ein tudalen Facebook, Twitter a'n gwefan, www.ysgolycwm.com am yr holl newyddion diweddaf, ac fe welwn ni chi eto ymhen rhyw 3 mis, pan fydd yr haf yr y ffordd! | And that's the latest from Ysgol y Cwm! Remember, you can keep updated by following us on Facebook, Twitter and on our website, www.ysgolycwm.com. See you in three months, by which time summer will be on the way for us here in Patagonia! |

Dathlu Diwrnod Annibyniaeth - Celebrating Independence Day

Tô yr adeilad newydd - The new roof

Criw y dosbarth coginio! - The cookery class gang!

Dathlu Diwrnod y Dywysoges Gwenllian - Celebrating Princess Gwenllian Day
Beth sydd yn arbennig am Ysgol y Cwm yw bod y plant i gyd yn cael dysgu am holl hanes, draddodiadau ac arferion Cymru, yn ogystal â rhai'r Ariannin.
Mae'r erthygl hon wedi cael eu cyfrannu gan Gwion Elis-Williams o'r Ysgol y Cwm.
This article has been contributed by Gwion Elis-Williams of Ysgol y Cwm.
Caeth y cyfieithiad Sbaeneg eu creu gan Hevin Green a Dianne Green o'r Ysgol Gymraeg yr Andes.
The Spanish translation was created by Hevin Green and Dianne Green of Ysgol Gymraeg yr Andes.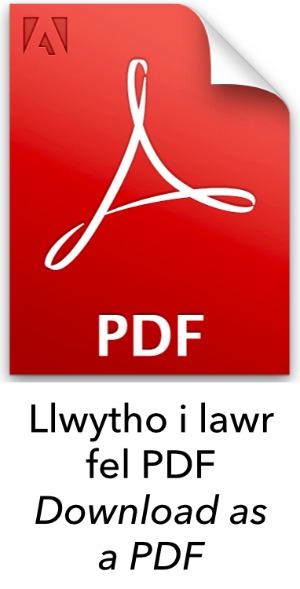 ---