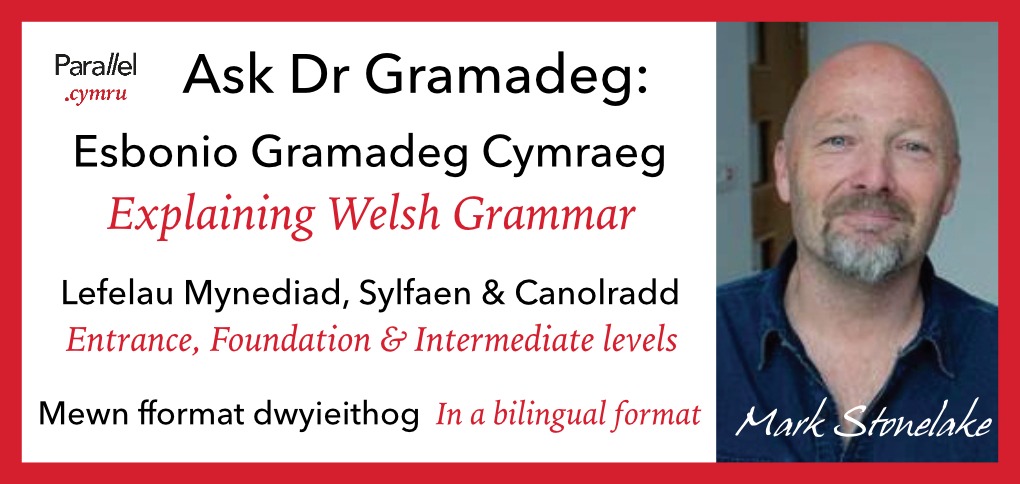 Wrth ddysgu neu wella ein dealltwriaeth o'n  hiaith, mae angen cefnogaeth a chymorth oddi wrth bobl eraill arnom, pobl sydd wedi'i meistroli ac sydd gyda'r sgiliau i'w hesbonio'n effeithiol.  Yma, mae Mark Stonelake, sydd wedi ysgrifennu llyfrau cwrs i CBAC a Dysgu Cymraeg - Ardal Bae Abertawe, wedi cytuno i rannu ei ddoethineb gyda'r byd. 
Croeso i 'Cyflwyno Beirdd Cymru'. Yn yr adnodd hwn byddwch yn dod o hyd i wybodaeth am feirdd sy'n ysgrifennu yn y Gymraeg, neu sydd wedi ysgrifennu am y wlad. Dylanwadwyd ar y beirdd yn y cyflwyniad hwn gan bob agwedd ar Gymru, yn cynnwys traddodiadau barddol Cymraeg, a hanes, tirwedd a diwylliant Cymru. Yma
Yn ddiweddar mae'r iaith Gernyweg wedi dod yn fwy amlwg i bobl y tu allan i'r Ddugaeth. Yn 2010 adnabu Llywodraeth Prydain y Gernyweg fel iaith swyddogol yng Nghernyw; yn 2018 cymerodd Gwenno yr iaith i wledydd ynysoedd Prydain, i Ewrop a'r tu hwnt efo'i halbwm newydd Le Kov (Lle Cof); ac yn 2019 dan
Cyfres cyffrous o lyfrau ar gyfer oedolion sy'n dysgu Cymraeg An exciting series of books for adults who are learning Welsh Mae'r prosiect Cyfres Amdani yn cael ei ariannu gan y Cyngor Llyfrau ac mae pedair gwasg (Atebol, CAA Cymru, Gomer & Y Lolfa) wedi cyhoeddi pump llyfr yr un. Mae cydweithio agos hefyd gyda'r
David Jandrell's mission in life is documenting the the dialect of the South Wales Valleys (also known as Wenglish), and sharing his love of phrases such 'Tidy', 'Butt', 'Now in a minute' and 'Cwtch' with the wider world.  Here he introduces Valleys English, gives a sample of popular phrases and explanations from Welsh Valleys Phrasebook
Mae yna lawer o adnoddau a sefydliadau sy'n cefnogi'r iaith Gymraeg a'r rhai sy'n ei ddysgu. Mae'r dudalen hon yn casglu rhai o'r prif eitemau at ei gilydd, ynghyd â mewnwelediad perthnasol oddiw wrth gyfranwyr parallel.cymru. Cofnodwch, rhannwch a mwynhewch! There are many resources and organisations that support the Welsh language and those learning it.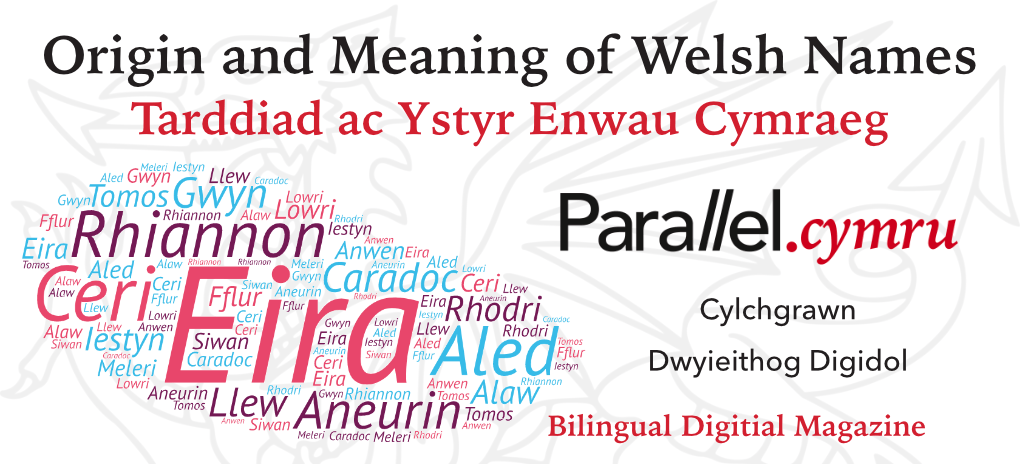 Enwau Cymraeg i blant/bechgyn/merched: adnodd unigryw - Welsh names for children/boys/girls: a unique resource Drwy gydol yr oesoedd a ledled y byd mae rhoi enwau ar bobl wedi bod yn beth bwysig. Wrth gwrs, mae i'r Gymraeg, fel i bob iaith arall, draddodiad hynafol o greu a defnyddio ffurfiau cynhenid ar enwau. Felly ceir Aeronwen
Dyma gyfres o eirfaoedd/rhestrau chwilio, a drefnir yn ôl lefel eich iaith. Gellir ei defnyddio fel canllaw cyfeirio, neu gallwch ei hastudio trwy ddefnyddio'r teclyn Quizlet sydd wedi'i fewnosod yng ngwaelod pob erthygl. Gallwch hefyd fynd yn uniongyrchol at yr eitemau Quizlet: quizlet.com/parallelcymru. This knowledge base provides a series of glossaries/lookup lists, arranged by the
Pam rydyn ni'n dweud 'Cymru'? O ble mae geiriau'n dod? Ydy'r iaith Gymraeg yn gwbl unigryw? Mae deall etymoleg a gwreiddiau iaith yn rhan bwysig o ieithyddiaeth a dysgu iaith. Yma, rydyn ni'n edrych ar etymoleg yr iaith Gymraeg gan ddangos bod ei gwreiddiau ar hyd a lled y byd.  Gan: Madison Keeping Why do